Our refrigeration appliances are designed to meet customer's requirements in the best possible way. We want also to increase the safety of our products and our goal is to help stop the flow of harmful microbes – both at home and at work.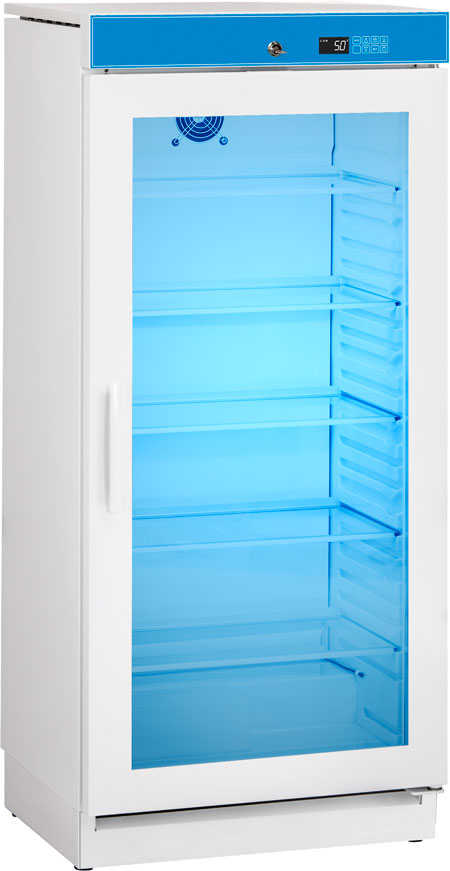 Last year we started cooperating with another Finnish company, Nanoksi Finland Oy, to improve safety and hygiene for the users of our refrigeration equipment with Nanoksi Fotonit coating.
The coating is currently standard on the handles and control panels of the MED and MEDLAB series medicine storage refrigerators, and is also available as an accessory on the inner surfaces of medicine refrigerators, in which case the device is also equipped with a disinfection lamp. In domestic refrigeration appliances, ie Festivo refrigerators, freezers and wine cabinets, the coating will also be added to the handles as a standard equipment in the future, and the interior surfaces of the appliances will be available later this spring. For professional kitchens and food making areas the Nanoksi Fotonit coating is obtained by this spring.
Finnish know-how and nanotechnology to secure surfaces – a self-disinfecting solution
Typical applications for the Nanoksi Fotonit coating include e.g. pharmaceutical refrigeration equipment, laboratories, cold / clean rooms, professional kitchens, ships and household refrigeration equipment. Studies in universities show that microbes are even more than 99% destroyed by photon-photocatalysis. The coating is a very effective way to protect your device from various microbes both at home and at work. The Nanoksi Fotonit coating destroys viruses and other pathogens from surfaces; when the coating and light combine, a chemical reaction occurs, which quickly destroys microbes and the structures of VOCs.
Nanoksi Fotonit Coating's Benefits:
improve hygiene
quickly destroys 99% of pathogens
reduce the emergence and spread of dangerous bacteria and viruses
reduces the need to use strong detergents, as self-disinfecting surfaces remain hygienic for longer
the coating is reactivated again and again by light
protects surfaces for many years depending on wear
saves on cleaning and maintenance costs
ensures the cleanliness of the premises and surfaces
improves indoor air
completely safe for humans, animals and the environment.