BAMA NORDIC is one of the leading companies in the Nordic region within the field of fruits, vegetables, and fresh prepared foods. BAMA Fresh Cuts supplies washed, ready-to-use salads, vegetables, and fruits to grocery stores, service stores, and food industry wholesalers in the Nordic countries and the Baltics. The demand for green alternatives is still on the rise, and BAMA is ready to meet this demand with a wide range of high-quality and fresh products. The new factory is three times larger than the old one.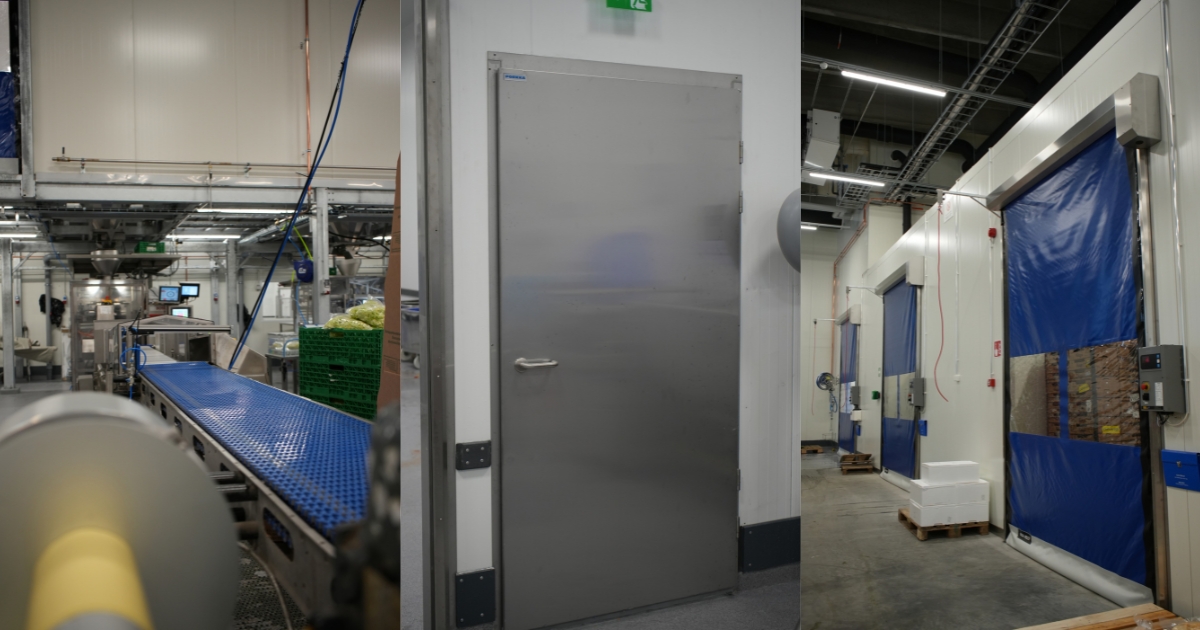 Porkka's solutions have been utilized in the company's new factory in Vantaa. Approximately 5,000 m² of roof and wall elements and 30 different hinge doors have been delivered to the new factory. The delivered elements have a Foodsafe coating designed for the food industry and humid conditions. In February, Porkka had the opportunity to familiarize themselves with the operations of the factory, which had been running for a month.
The facilities of the previous factory located in Espoo had become too small, and there was a need for new, larger premises. In the early part of 2023, the new factory, which is approximately 6,000 m² in size and located in Vantaa, was put into operation.
– The growth requirement has also been taken into consideration for the future, as there is room to expand the factory by about 2,000 m² more, says Site Manager Pekka Vanhakylä. This was a significant investment, which also reflects BAMA's growth goals.
There was no need to renew the equipment inventory of the Espoo factory, and it was transferred to Vantaa.
After the move, the factory was quickly put into operational mode. The largest single production investment was a so-called leafy greens line used for washing loose leaf products such as spinach and arugula.
Vantaa's location is excellent from a logistics perspective as major highways are situated near the factory.
Hygiene is ensured by daily cleaning of the factory.
The factory's temperature is kept cool to ensure product quality and an unbroken cold chain, prioritizing product quality and hygiene.
– The factory is cleaned every day up to eye level and fully several times a year, says Vanhakylä.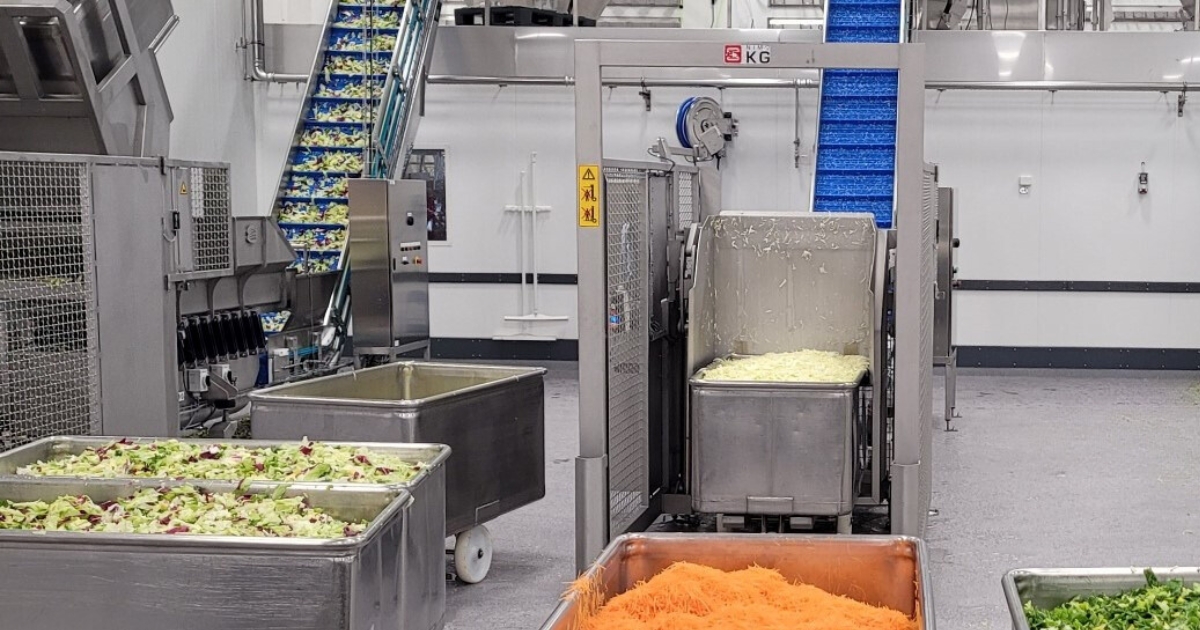 According to Vanhakylä, using bagged salad reduces food waste.
Many bagged salads also contain more than one type of lettuce, so using pre-packaged salad bags means purchasing fewer different types of loose lettuce. Whole salads are washed before use, which consumes water. Often, undesirable parts are also peeled off from a large salad, which adds to waste.
The raw materials used by BAMA are extremely fresh, as the material comes directly from farmers. The goal is to source root vegetables domestically throughout the year. However, due to the very short growing season in Finland, for instance, field-grown lettuce is sourced from different European countries based on their growing seasons.
For food industry doors and roof and wall elements,
Bama Nordic:
• BAMA Nordic is a part of the Norwegian-owned BAMA Gruppen AS.
• Three production facilities located in Helsingborg, Lindesberg, and Vantaa employ over 400 people in total. The Vantaa factory produces washed, ready-to-use salads, vegetables, and fruits for various brands as well as the Bama brand.